Quality Tools & Controls
Your motorcycle tools, cables, and controls specialist!
Account
News
Holmes Takes Second in Denmark
posted Aug 11, 2008
Tags:
Racing
All Article Tags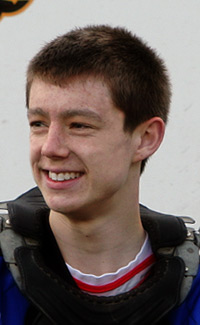 2008 EMX-UEM European Quad Championship
Round Five - Denmark
Paul Holmes took second place overall this weekend at round five of the 2008 EMX-UEM European Quad Championships in Denmark.
Paul qualified in eighth and got a great start from the first corner in race one, coming round in third place. Paul rode well and got up to second place before getting caught up by back markers who blocked the track and allowed other riders to get passed. Paul worked hard to catch up and finished in fourth place.
In race two Paul was fifth off the line and had a solid ride. At the final lap, he passed his way to second place, taking an overall second place on the day.This result moves Paul into fourth place overall in the championship.