Quality Tools & Controls
Your motorcycle tools, cables, and controls specialist!
Chat is Offline
Account
Oct 13, 2011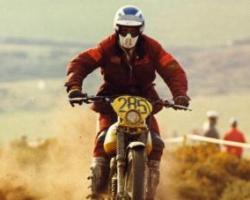 BECAUSE ALL LAND-USE DECISIONS ARE POLITICAL DECISIONS
The Trail Political Action Committee (TPAC) was founded as the first national non-partisan political action committee dedicated solely to championing responsible off-highway vehicle recreation on designated roads, trails, and areas on public lands through the electoral and legislative processes.
*
The TPAC tactical goal is to target key races using state-of-the art real-time analysis where there is a tough election and the pro-access candidate needs some extra support to help to defeat their opponent.
*
TPAC is needed to counter the anti-access special interests in Washington DC who have long ago figured that contributing to closure-oriented politicians is how they will accomplish their goal of restricting OHV access on federal lands.
*
TPAC is ready to stand in that political breach to stop the flow of anti-access politicians into the Capital. TPAC will work hard to reverse that trend so that pro-access legislators will exist as the majority in Congress and the White House.
*
---
View original article at
http://thetrailpac.blogspot.com/2011/10/off-road-champion-endorses-trail-pac.html
Rights to Ride
All Article Tags