Quality Tools & Controls
Your motorcycle tools, cables, and controls specialist!
Chat is Offline
Account
Nov 18, 2011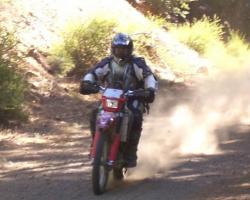 Dear Trail Voter,
As off-road voters know, it's both anti-trail politicians and the agency leads they appoint and/or confirm at the EPA and other cabinet level departments that can impact our recreational access to public and private lands.
To find out what Newt, Cain and other GOP Prez candidates are saying about this important issue – go to the TPAC blog today.
Nov. 18 TPAC Blog on EPA Dust Issue
http://thetrailpac.blogspot.com/2011/11/epa-off-road-dust-issue-at-top-of-gop.html
To Donate online to TPAC go to:
http://www.thetrailpac.com/donate.html
To Donate via snail mail go to the main TPAC website and download the form:
www.thetrailpac.com
To Endorse TPAC send your endorsement to:
info@thetrailpac.com
Thanks for your support!
Don Amador, Founder
The Trail PAC
---
View original article at
www.thetrailpac.com
Rights to Ride
All Article Tags