Quality Tools & Controls
Your motorcycle tools, cables, and controls specialist!
Chat is Offline
Account
May 24, 2012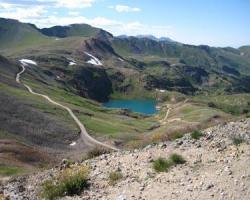 Can you afford to lose $21 Million?
If not then please read on and take Two Minutes to make three phone calls
Senators Simitian and Evans want to take $21 million of your OHV Trust Funds to prop up State Parks. The real person behind this problem in the first place is State Parks Director Ruth Coleman!
They are doing this in order to bail out the State Park budget due to Director Coleman's failed leadership. These are the Green Sticker fees and gas taxes that you pay specifically for the OHV Trust Fund.

If we loose that money it could eliminate trail maintenance crews. WIthout maintenance there could be trail closures, as well as increased environmental impacts.
Even if you do not enjoy OHV recreation many of the trails you use probably have benefited from OHV Trust Fund, so all people who enjoy trail recreation or care about public lands stand to lose if they steal the OHV Trust Fund.
If your OHV trust Fund money is taken then all the state OHV grant funding for areas like CC Camp, Cow Mountain, Stonyford, Georgetown, Hollister, Foresthill, Shasta-Chappie, Metcalf, pretty much all BLM and Forest Service OHV areas, will be eliminated.
Two Minutes to STOP Your Green Sticker Funds from being STOLEN!!
Please call or email the Director and her bosses the Secretary and the Governor and tell them:
"Don't Take Our OHV Trust Funds". Ruth Coleman hasn't exhibited the leadership necessary to save State Parks from closures, she needs to step down and let someone better take over. Instead of taking funds from our OHV Trust Fund, State Parks needs to look at their issues and solve their own problems without hurting the OHV program.
The OHV Trust Fund is a program that works and needs to remain intact.

1. Call State Parks Director Ruth Coleman at: 916-653-8380
Email Ruth Coleman at: ruth@parks.ca.gov

2. Call Secretary Laird at 916) 653-5656
Fax: (916) 653-8102
Email Secretary Laird at: secretary@resources.ca.gov

3. Call Governor Brown at 916) 445-2841
Fax: (916) 558-3160
http://gov.ca.gov/m_contact.php
Thanks for taking Two Minutes to help save your Green Sticker and Gas Tax Trails program funding.
Please share this email with your lists and post it on blogs
Learn more about us at
www.SaveTheTrails.us
~Thanks your friends at Save The Trails
---
View original article at
www.SaveTheTrails.us
General News
,
Rights to Ride
All Article Tags