Quality Tools & Controls
Your motorcycle tools, cables, and controls specialist!
Account
News
posted Jun 26, 2012
Tags:
Racing
,
General News
All Article Tags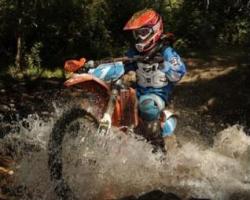 | | |
| --- | --- |
| FMF/RPM/KTM Racing Team Maxxis | June 2012 |
Dear Sponsors, Friends and Fans!

The team has been enjoying the summer racing from East to West, and thisweekend will go down in the books as our best weekend of the 2012 season yet! On the West,

Kacy Martinez had a stellar performance winning the WORCS Women's Pro Class, while

Josh Strang regained confidence at WORCS this weekend in Utah taking 2nd overall. In the Pro 2 ranks, Ivan Ramirez and Travis Coy decorated the Pro 2 podium, solidifying an FMF/RPM/KTM Racing Team Maxxis presence in all of the top divisions.

Our busy weekend was capped off on the East coast, where Bobby Prochnau placed fifth aboard a WMR/Nihilo backed KTM at the MotoSport.com GNCC race in West Virginia, for his first ever GNCC event. The team's newest addition, Chantelle Bykerk, also challenged herself to her first ever GNCC thanks to a Rachel Gutish family prepared KTM. Impressively, she claimed 2nd in the Women's event behind Maria Frosberg.

This week we prepare for ESPN X Games, EnduroX in Los Angeles this Sunday, July 1st. Bobby Prochnau, Ivan Ramirez, Chantelle Bykerk and Kacy Martinez will represent FMF/RPM/KTM Racing Team Maxxis in Enduro X. Tickets are still available at www.ticketmaster.com/xgames, so come join us!

Michael Hurlbert


RPM Racing Team

Strang Wins Day 2/ Takes 2nd Overall

Ivan Ramirez and Travis Coy Produce Podium Performance

Josh Strang had a strong run at the Central, Utah WORCS race where he took 3rd on Saturday, and followed up his performance with a big win on Sunday for a 2nd overall. Strang is settling into his first year on the team nicely, showing he is comfortable with the bikes and team, every race. This weekend's win proved that he is back to being 100% healthy both mentally and physically. "Josh is really doing the work at home and on the track to be a performer," stated team owner Mike Hurlbert. "The team is doing everything we can to support such a great rider. This performance shows everyone what we can do when everything begins to work in harmony. We have a ways to go, but we are closing in on our ultimate goal.

All of us on the team are so happy for Josh and proud of his effort to get back on the podium."



In the Pro 2 class, Ivan Ramirez gave a solid performance on Sunday in Pro 2 and maintained his points lead, now at 157, after a 2nd place finish in Utah. Travis Coy summed up the podium in 3rd and now sits fourth in Championship points.

Martinez Wins WORCS/ GNCC Podium for Bykerk

Photo by Joe Columbero


On both Coasts' the ladies found success in their determination, both landing on the podium. In Central, Utah Kacy Martinez kicked off the Women's Pro race with a rewarding holeshot aboard her KTM 250-XCF. Martinez took off into the Utah hills and across the valleys, ahead of Tatum Sik and Nicole Madsen. Growing up in the hills of Fremont, California Martinez felt right at home in a terrain and suited her style. Martinez went on to take the win, and another step towards the Championship.

Chantelle Bykerk tried her hand at round eight of the Grand National Cross Country Series in Snowshoe, West Virginia. Racing the Women's class alongside the likes of Maria Forsberg, Hannah Otto, Rachel Gutish, Leanne Bange and an abundance of other exceptionally talented East coast riders. Off the start and into the course, Bykerk found herself leading lap 1, but was passed by 2011 Champion Maria Forsberg on lap 2. Bykerk stayed encouraged and raced on to finish 2nd behind Forsberg and finish 15th overall. "We're are so happy to see Chantelle succeed in all of her new endeavors." Claimed Hurlbert. You can see both Bykerk and Forsberg go head to head this weekend at X Games for the Women's Enduro X event.

Prochnau Top 5 at Snowshoe GNCC




For the first time in his career, Bobby Prochnau geared up and jumped on the line for his first GNCC event at the infamous Snowshoe round in West Virginia this weekend. Thanks to the support of the WMR/Nhilo/KTM Off Road team, Prochnau was able to take on the 15+ mile course with a supportive crew and race ready bike. Prochnau came into the event with little reservation having no experience in the series, but quickly found his groove and momentum in just the first few laps. He put his head down and began passing his way towards the front. By lap 5, Prochnau had move into 4th and was prepared to charge to 3rd. Unfortunately a couple mistakes on difficult course snagged him on the last lap, setting him back to 5th coming through the checkers. "We look forward to what the future may bring, and want to thank the WMR/Nihilo/Off Road team for their support."
---
View original article at
http://campaign.r20.constantcontact.com/render?llr=izwi7yiab&v=001xE0bk2lrgCqP0sP5DqL-okNMNFUtiAyQ3bN7zvK8JeXSCWlZ-VEnzn7KMpf2uPLsAsmuW1eTEz480KtJ-U3wKneJO2UeiK