Quality Tools & Controls
Your motorcycle tools, cables, and controls specialist!
Account
News
Motion Pro sponsored American Supercamp announces dates for Colorado.
posted Jul 25, 2012
Tags:
General News
All Article Tags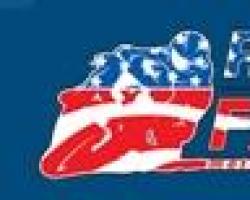 August School Dates Announced for RoadRace Factory and American Supercamp in Two Colorado Locations
August Opportunities Include School Dates for Ladies Only, Combined Courses and Road Racing Enthusiasts
FORT COLLINS, Colo. (July 24, 2012) - RoadRace Factory and American Supercamp are excited to announce three new Colorado school dates in early August that will give you the opportunity to hone your skills alongside other motorcycle enthusiasts and aspiring road racing talent. Both schools provide an educational environment taught by top-tier instructors, including American Supercamp founder and former AMA Pro Danny Walker, as well as AMA Pro Road Racing stars and RoadRace Factory/Team Red Bull riders JD Beach, Tomas Puerta, Hayden Gillim and Jake Gagne.
American Supercamp
American Supercamp is a riding skill and balance improvement course for all motorcycle riders using aggressive and innovative drills created and perfected by the best riders in motorcycling, including Chris Carr, Eric Bostrom, Colin Edwards and more. The camp is designed to force students to think critically about their actions and the effects that those actions have on the handling of the motorcycle. The camp focuses on improving cornering techniques for increased safety and speed; corner entrance and exit; and if need be, accelerating past the competition.
Dates for the upcoming American Supercamp courses:
American Supercamp - Ladies Only
Date: Friday, August 10, 2012
Time: 3:00 p.m. - 11:00 p.m.
Track: RaceHouse
Address: 8606 SE Frontage Rd, Fort Collins, CO. 80528
Cost: $250
American Supercamp - Combined
Date: Saturday and Sunday, August 11 - 12, 2012
Time: 3:00 p.m. - 11:00 p.m.
Track: RaceHouse
Address: 8606 SE Frontage Rd, Fort Collins, CO. 80528
Cost: $400
RoadRace Factory School
RoadRace Factory School students will be instructed by international race winners and champions on how to push the limits of their equipment in order to hone their reflexes and gain a deeper understanding of the dynamic between riding style and bike control. Instruction will focus on body position, trail braking, picking up the throttle early, maximizing drive, weighting the foot pegs and getting comfortable with sliding the motorcycle.
In order to provide a personal level of instruction, the RoadRace Factory School size has been limited to 20 entries. Riders only need to bring good-condition leathers and a desire to learn in order to get on track. Students will participate on school-provided Yamaha WR250Fs equipped with XT Racing lap timers, and each student will also be supplied with a GoPro HD HERO2 camera to capture their experience in stunning high-definition video.
Dates for the upcoming RoadRace Factory School:
RoadRace Factory School
Date: Monday, August 6, 2012
Track: IMI Motorsports
Address: 5074 Summit Boulevard, Dacono, CO 80514
Phone: (303) 833-4949
Cost: $600
To register for the upcoming American Supercamp or RoadRace Factory School sessions, applicants are invited to head to American Supercamp's signup page at https://secure.cnchost.com/americansupercamp.com/signup_new.html
---
View original article at
https://secure.cnchost.com/americansupercamp.com/signup_new.html