Quality Tools & Controls
Your motorcycle tools, cables, and controls specialist!
Chat is Offline
Account
ARRA Newsletter - September 2012
Sep 6, 2012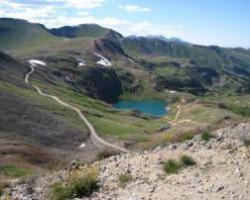 AND THEY ARE OFF...
School is back in session. The new NFL season has begun. And, the Presidential race is officially underway. Political advertising, both negative and positive, is at an all time high and the only people happy about that are those in the broadcast industry. It seems like we are in for a wild ride until the first Tuesday in November.
RTP Update
State governors had until September 1st to notify the U. S. Department of Transportation on whether they would exercise the option of not participating in the Recreational Trails Program. The results are in. Florida and Kansas were the only states to decide to opt out of the program. Recreation groups, motorized and non-motorized, worked very hard to ensure that state governors knew about the importance of RTP. We had some close calls with a couple of states, but in the end our efforts paid off.
All of us learned a lot from this opt out process. I have a strong feeling that in the coming months we will see efforts to mobilize recreation groups in all states to ensure that when decision time comes around again in 2013, the thought of dropping out of RTP no longer becomes a politically viable option.
As always, we are grateful to those ARRA members who contacted their state governor about the importance of RTP.
Congress Returns
Congress returns from the August recess for only a few weeks of legislative session before going home to campaign for the fall elections. Before that happens, however, they must first complete work on a continuing resolution to fund the federal government for six months. The funding for most land agencies will remain static with a few modifications here and there to handle extraordinary circumstances. Additional funding to fight wildfires might be such an example.
The 800 pound gorilla that has everyone worried is the sequestration of $1.2 trillion in budget cuts that will occur on January 2, 2013 unless Congress identifies new sources of revenue (i.e. tax increases). If this sequestration really takes place, federal land agencies will see further budget cuts for this fiscal year.
NOHVCC Conference
The National Off-Highway Vehicle Conservation Council (NOHVCC) recently held its annual conference in Great Falls, Montana during the latter part of August. I had an opportunity to attend and the excitement and engagement on the part of NOHVCC partners was at an all time high. NOHVCC places a huge emphasis on recreational safety issues, the building and maintenance of sustainable trails, and active engagement with the federal land agencies. Present were OHV enthusiasts as well as federal and state land managers.
Throughout the year, NOHVCC provides a host of educational and training programs on best management practices for OHV recreation. If you would like to learn more about the work they do, please go to their website, www.nohvcc.org.
Some Good, Some Bad
It has been almost ten years since my father died, but in addition to leaving me with many wonderful memories, he also left me his tools as well those that belonged to my grandfather and great-grandfather. Since some of the hand tools date back to the late 19th century, my father carefully marked each tool in terms of use.
Recently I was going through a box of tools and I came across a plastic bag that contained over thirty drill bits. My father made a notation on the bag, "some good, some bad." In four simple words, he was telling me that someday I would have to carefully examine each one to determine what to save and use and what to throw away; that he wouldn't be there to do the job for me.
Elections give us the same choice. We get to examine the candidates, their positions on issues and their ability to do the job. Some are good and some are bad, but we get to choose. We can give them a cursory review or we can drill down a bit in an effort to really get to know them. Yes, the crazy election season has begun in earnest. We have two full months to examine those who want an opportunity to represent us in our legislative bodies, serve as governors of our states and to serve as our President. Remember, we get to choose and that is a civic tool that deserves to be used.
Sincerely,

Larry E. Smith
Executive Director
Americans for Responsible Recreational Access
Rights to Ride
All Article Tags