Quality Tools & Controls
Your motorcycle tools, cables, and controls specialist!
Chat is Offline
Account
Circle Bell has news for YOU .....
Sep 28, 2012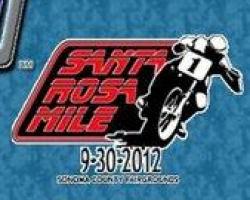 Ticketing
Wine Country Art, Wine, & Pinstriping Fest Tickets
Motion Pro Grand Marshall Dinner Package
Santa Rosa Mile Tickets
NOW Available!
Questions? 1-707-703-3633
Fusion Fitness Supports GNC Racers
Circle Bell Motorsports is pleased to announce that they have made special arrangements with Fusion Fitness
to allow all AMA Pro Flat Track teams and riders with an AMA hard card a place to work out while they are in
Boasting an outstanding 25,000 square foot full service health center, Fusion Fitness offers a wide range of the
newest and best equipment suitable for all your training needs and more, including:
Conveniently located at 791 Lombardi Court in Santa Rosa , Fusion Fitness is open Monday through Thursday
from 4:45am to 11pm, Fridays from 4:45am to 10pm, Saturday from 7am to 7pm and on Sunday from 8am to
Be sure to stop by and take advantage of this special offer anytime between now and October 3rd.
Circle Bell Racing Provides Free Parking For Motorcycles
Circle Bell Motorsports is pleased to announce that they are providing FREE parking

on Sunday at Gate 4 after 7:00 A.M. Anyone who rides their motorcycle to this year's
Santa Rosa Mile, Sunday, September 30th at the Sonoma County Fairgrounds can park

it free and enter through the main spectator entrance off Brookwood Way.
So grab your friends and family and ride to the Sonoma County Fairgrounds in Santa

Rosa to witness the return of the Santa Rosa Mile after a 42 year absence.
Round 14 in this year's 16 race AMA Pro Grand National Championship, points will be

all important and the action will be fast and furious as America's top flat track racers battle their way to the

checkered flag. This is definitely an event you won't want to miss.
Want to Relive the Sacramento Mile?
If you are going to be at the Santa Rosa Mile or just out for the day, be sure and set your DVR to record all the incredible action from the Sacramento MIle airing on Sunday, September 30th.
If you weren't there, you are definitely in for a treat as you watch Bryan Smith, aboard his Kawasaki beat out Jake Johnson and Jared Mees, taking the win for the second year in a row and watch Pro Singles rider Shayne Texter, the first woman in flat track history to win a GNC event, defy the odds to cross the finish line in a photo-finish victory.
Airing on NBC Sports at 6pm ET and 3pm PT, this action packed event will also be aired a second time on Thursday, October 4th at 5pm ET and 2pm PT.
In addition, MAVTV will air it on October 4th at 9pm ET and 6pm PT
---
View original article at
http://campaign.r20.constantcontact.com/render?llr=b6kmnheab&v=001KOjYle_zlG864HbtEiYpsAYzLDEx_vnwKBVTg975SjX5A9TYOpfGbPSfKKX7N7PWYI260gG6OyVYgx-HrYVgfMj1O_Jvx5
General News
,
Racing
All Article Tags