Quality Tools & Controls
Your motorcycle tools, cables, and controls specialist!
Account
News
ARRA Newsletter - December 2012
posted Dec 4, 2012
Tags:
General News
,
Rights to Ride
All Article Tags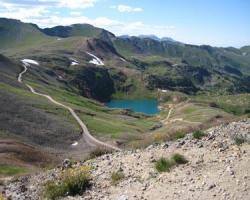 Washington Newsletter
December 2012
In Between Season
The elections are over; the winners and losers are known to all. Congress is back in session for a final few days before bringing this session to a close. The unfinished business is trying to keep the country from falling off the so-called fiscal cliff. Finding the right formula for narrowing the gap between federal expenditures and federal tax receipts is no easy task.
Cartoon by Clifford K. Berryman. Via U.S. Senate Collection - Center for Legislative Archives (click for larger version)

The losers are packing their bags (and offices) and are contemplating what to do next in their lives. The newly elected are anxiously waiting to take their oath of office in early January and are busy hiring new staff. The losers have little interest in making the hard decisions to solve the fiscal cliff and the winners are hoping that the sticky problem is solved before they take office so they don't have to deal with the issue.

The President is contemplating changes to his Cabinet, White House staff, and other political appointees throughout the Executive Branch. Some in the Administration are anxious to go and others are hoping to stay, but must await word from the White House as to their fate.
This time between Election Day and the New Year is what I call the "In Between Season." It is a time to prepare for the passing of the baton and planning a new agenda for the new Congress. This time the "In Between Season" is little different because of the dark menacing clouds of the fiscal cliff.
A Monumental Mistake?
The ink was barely dry on the Election Day tally sheets when some recreation groups and associated businesses wrote to President Obama asking that he create a new National Monument area in the State of Utah encompassing a land mass of more than 1.4 million acres (an area larger than the entire State of Delaware)! The suggested Monument is commonly known as the Greater Canyonlands area; a haven for all types of recreational activity.
Read More about ARRA's problems with their proposal...
Recreation opportunities for ATVs and mountain bikes are plentiful
in Utah (photos courtesy blm.gov)
Staying Alert
The Canyonlands Monument designation idea is probably just the beginning of what will be a slew of proposals to lock up more federal lands. Many in the anti-access community would prefer that only those who are able bodied and wearing a pair of hiking boots have access to vast reaches of our country. We clearly believe there are many areas that merit such special use restrictions and in recent years both the Congress and the Executive Branch have been aggressive in creating such areas. But going forward, adding more acreage under restrictive use deserves careful public discussion before sweeping decisions are made by our federal government officials.
Finally, a government by regulation is likely to become more common especially if the Administration finds difficulty in getting its legislative agenda through the Congress. We will be particularly sensitive to new regulations governing the management and use of our public lands. 2013 is shaping up to be a challenging year for us and we hope you will continue to work with us in the months ahead.
Seasons' Greetings
With the holiday season upon us, we want to wish you all the very best as you spend time with family and friends.
Merry Christmas!
Sincerely,

Larry E. Smith
Executive Director
Americans for Responsible Recreational Access