Quality Tools & Controls
Your motorcycle tools, cables, and controls specialist!
Chat is Offline
Account
Apr 12, 2013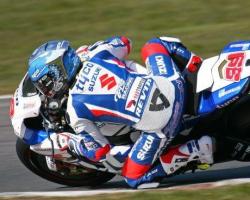 American PJ Jacobsen impressed on his debut at Thruxton today as the Tyco Suzuki rider ended the day second fastest, just 0.294 seconds adrift of Alex Lowes who set the pace for Samsung Honda.
Jacobsen joined the Superbike grid this season and after a top ten finish at the opening round, the New Yorker is keen to continue his progression, ending the session as the fastest of the two Tyco Suzukis.
Jacobsen said: "I am very happy with the way things have gone as this circuit is all new to me, but I have learnt a lot. The track is fantastic for me, suiting my style as it is fast and flowing. Hopefully now we can keep this going and I am looking to at least be in the top ten this weekend, but I am taking it by step by step. As my crew chief said to me earlier today; 'steady away!'
Round 2 of the 2013 MCE Insurance British Superbike Championship comes from Thruxton this weekend (12-14 April). For more information or to book tickets click here.

Last updated: Friday, April 12, 2013
---
View original article at
http://www.britishsuperbike.com/riders/2013/pj-jacobsen.aspx
General News
All Article Tags