Quality Tools & Controls
Your motorcycle tools, cables, and controls specialist!
Account
InSLIDE Line 46...Back At Home With An Agenda!
Nov 15, 2013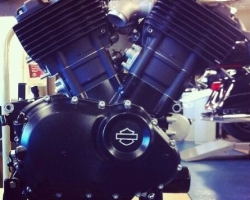 Hello, and welcome to the InSlide Line Presented by Bell Helmets. I think I'll just start this week's column with a good old fashioned, "USA USA USA USA" chant because man, there is just no place like home! Sure, my Italy trip was cool and I got to see a few things I thought I'd never see, but I also saw a lot of things that I wouldn't be too upset about never seeing again. Most of that is centered around men wearing really tiny jeans, but that is neither here nor there. It's just great to be home! All of my electronic charging equipment works, I can call and text racers for free and see what people are up to and the most important thing, I have the official dog of dirt track curled up beside me on the infamous ugly green couch helping me lay down the column. We have rules, schedules and a little bit of soap box action from my self this week so let's get down to business.

In racing action last week it was Oglethorpe Speedway in Savannah Georgia who stole the attention of the flattrack world. One of the fastest half-miles in the country and at the top of nearly every racer's list, as many would have guessed, the rider count was pretty impressive. They had over 200 riders at the race which is very impressive since a lot of people have moth-balled their rides for the winter and the track is in the southeast, where there aren't a lot of local racers. Just like in the spring time races before our Grand National season got started, it was all about Brandon "Big Bird" Robinson. He just has that place dialed! It was a clean sweep for him in all 3 classes that he entered, though it didn't come easy. He had to chase down and pass the best of the best and throughout the night had battles with everybody from AmateurDavis Fisher to Pro Singles standout Shayna Texter to former Grand National Champion Kenny Coolbeth. Davis Fisher was very impressive, running down some of the best in the business like Sammy Halbert and finishing an incredible 2nd place in the Pro-Am class. While it was very impressive for Davis and he is one of the most hyped riders coming into the 2014 season, from everything I could tell, I believe he was on a 600 Rotax Framer against the 450's. Don't get me wrong, you still have to sit on the bike and twist the throttle, but if he was on a 600 Rotax against 450's he did have a little bit of an advantage on his side. I just can't wait to see how he stacks up in the Pro Singles class. He has all the tools and the talent to make a HUGE impact on the class next year!

After a cold snap forced many of us into the coat closet to fetch our heavy outerwear this week, it's nice to see that not only are warmer temperatures on the way for the weekend, but we have some great racing action on both sides of the country!
Springfield Illinois, Short Track and TT
Albany Motorsports Park, Salem, OR

Next weekend the racing action continues! Old Man Winter can't keep us from wearing out some dirt track tires!
Caldwell, ID Short Track
Puyallup, WA Short Track
Lake City, FL Short Track

Last week I announced the start of the No Shave November competition on the site. I have been taking part in this tradition since college, so nearly 10 years now and back then it was just something fun to do. Now it has gone nation wide, has become a way to raise awareness for men's health issues. To most the tradition has changed from No Shave November to "Mo-vember" where guys only grow a mustache. Well, I'm not buying all of the media hype and we keep it original here. We don't seem to have as many racers participating this year, but we still have a few entries!


Ben Knight


Andrew Butler (I think had a head start!)


Ace Photographer Brent Pierce


Barry Benkert

Now, this year I didn't have the time to put together any kind of prize package, so there are no rules. If you are going without a razor all month and want to show your scruff, send those pictures over totyler@fightfordt.com and I'll get them posted.

The biggest news in our sport was that the technical rules in our sport were released last week. They were actually released last Friday after the column posted so I know most of you have already been through them and know what is going on. The thing we were all waiting for was the twins rules in both the Expert and Pro classes. Well, in my opinion, AMA Pro Racing did the best thing they've done since they brought the Pro class on board in 2009, they said "To Heck With Restrictors!" at least for the Experts. That's right, we are going to have no holds barred twins racing next year and I for one just can't wait. I'll be the first to admit that I haven't been around the sport a long time. My first Grand National race of course as a spectator was the 2002 Springfield TT. I have never seen what an unrestricted Harley Davidson XR750 can do. They've been restricted for so long, at least on the miles, that most, if not all of our current racers haven't experienced one either!

From the tuners that I have talked to, they are excited about it too. With the restrictors in the bikes, they were having to rev the Harley's higher and higher to try to make power out of them. A big, heavy, long stroke motor doesn't like high RPM's and I think that is why we saw quite a few mechanical failures with them this year. With the restrictors out, the bikes can make more power at a lower RPM, which from what I understand will make them more reliable. The tuners that I spoke with though reminded me that an XR's combustion chamber can only be made so efficient and much of the cylinder head development that took place because of the restrictors has pushed the OEM head design to it's limit. I'm sure there are several teams out there trying out new porting combinations to attempt to get more flow. Every race team is continuously trying to go faster, but some think that they are near the limit of the amount of fuel the combustion chamber can handle. While there will be a power increase, it won't be anything insane and that the playing field could be very level. I am hearing horsepower estimates for the Harleys of 90-95 horsepower at the rear wheel. That is about a 5-7 horsepower increase from what I was hearing on the restricted bikes. This could be exactly what is needed to chase down those Kawasaki's, though it doesn't change the type of power the two bikes make.

On the Pro class side of things, the Harley's will be sporting 32mm restrictors and everything else must remain stock displacement. Anything over 750cc will have a 38mm restrictor. Also, all of the cranks must remain OEM, but the rods can be changed, and I HIGHLY recommend the rod's being changed. That is the Kawasaki's big weak point and a rod failure at high speed can be horrific. This is professional racing, not a time to be pinching pennies on a motor build here. The Pro Twins also have to remain the same size that they are from the factory. For instance, a Kawasaki 650 has to remain a 650, where as the Expert's can run them as far as 740, which is what the stock cylinders are able to handle. Engines from 500cc to 1200cc will be legal as long as they are a twin cylinder design from a motorcycle that is street legal in the U.S., unless of course it is a Harley XR750 or a Honda RS750 motor. Like I mentioned above, the bore and stroke of the motor cannot be changed from stock. Stock size valves must be retained, of course "twingling" is not allowed and you can't change the OEM throttle bodies on a fuel injected motorcycle. Even the OEM rubber intakes must be stock on the fuel injected bikes! The only modification you can even make to the intake side of a fuel injected motor is that you can remove the secondary butterflies inside the throttle body and you can add a quarter inch radius to the leading edge of the intake inside diameter to help the installation of velocity stacks or whatever your air filter/air box set up is. The Experts also have that same radius rule to abide by.

So those are the MAJOR rules as far as racers and builders are concerned. I'm very impressed with the rules package. Not only will it breathe new life into the Expert Class, but I think the Pro Class rules are very very good. I think that it will create a lot of parity between the brands and really let the racers go out and do the work. With opening up the Harleys in the Expert class though, the general thinking in the pits is that it is going to be very crucial to have a great tuner again. Sure, it is always important to have a great tuner in your corner, but over the years with the Harley's being made slower and slower, the chassis reacts different and will not flex as much. You also didn't have the tire wear like we will probably see now and that will have an affect on set up also. The tuners who have been around a long time like Kenny Tolbert, Craig Logger, Brent Armbruster, Dave Zanotti and a few others will help their racers have a huge advantage over the ones who have just been making clicker adjustments here and there and adding fuel. If you can't tell, I'm pretty dang excited about this!

There were plenty of other rule changes too, but the engine rules were what everybody was salivating for, so I thought I would post those first. The rule that caught my eye first is that AMA Pro Racing is going to allow Carbon Fiber brake discs and carriers. They were outlawed for a long time to keep costs down, though the word from AMA Pro Racing was that it was time to help things become more modern. I don't think we will see anyone run a carbon disc in competition, but I do know that a few teams are building carbon set up's to test. I wouldn't be surprised to see a carbon carrier on a bunch of bikes though. The reason I don't think we will see carbon discs is because they must be incredibly hot for them to work. Carbon discs are seen in MotoGP and while the braking power is incredible and brake fade nearly doesn't happen with carbon, the heat required to get them up to full power isn't seen too much in dirt track. Even the worst brake abusers in our sport, Kenny Coolbeth and Jake Johnson take a few laps to make their rotors glow. However, what happens on lap 1 before they are warm? Sure, at a national the racers get a sighting lap, but would you see guys just holding down the brake on that lap trying to get things warmed up? Will some one invent a brake disc warmer just like a tire warmer? I bet you the Lloyd Brother's team with Jake Johnson are going to test the carbon rotors as well as wherever Kenny Coolbeth winds up. If it is deemed an advantage, I bet you Jared Mees will be the one of the first to have the set up also. It will be neat to see and while these set ups will be expensive, I do applaud AMA Pro Racing for realizing that we need to encourage modern things instead of staying on the path to extinction.

There were a lot of strike outs and red lines in the PDF file that AMA Pro Racing sent out, and looking through them, most of them are minor, but something that racers need to be aware of. They have backed off of the vent filter/catch can stuff a little bit, now saying only POSITIVE PRESSURE vents have to have a filter or be attached to a catch can. Catch can's have decreased from 350cc (which is nearly 12oz.!) to just 250cc which was a great move as there aren't a lot of great places to hide a 12oz. catch can and we never needed one that big anyway. After the Bryan Smith kill switch fiasco on the Springfield Mile, they are recommending momentary style kill switches, but they stopped short of requiring them. I really wish they would have required them. That accident last year could have cost someone their racing career or even life. My favorite rule change is that the Pro class (yes, both singles and twins) will FINALLY lose the awful looking white plates with red numbers! I have been crying about this for years and now we will be going to my preferred black plates with white numbers. It is a much better look. Some people are going to say that the numbers are harder to read from the stands, but let me tell you something. If you can read the numbers from the stands while we are racing, especially in our class where we all have a letter, you have eagle vision. I can barely read the numbers standing on the infield once everybody gets going! Besides, that is what we have live liming for, and oh yeah, ANNOUNCERS. The bikes will look a lot more professional in my opinion and when we show them off to our sponsors, they won't look so out of place with the goofy color combo we had before.

I didn't really understand the next rule change, but it is no longer required to have your number on the back of any motocross style jersey, though having the rider's name on them is still required. I honestly think that the number on the jersey thing made it easier to identify the rider because the numbers were typically so big and bright and when a company does your jersey for you, the price includes the number on the back, so it really isn't going to save anybody any money. Anyway, number's aren't required now. I also noticed that what I am calling the "Brad Baker Rule" is gone from the new rule book. Brad was penalized in Daytona for using forks on his bike that were from a different model year and had an aftermarket coating on them. Aftermarket coatings aren't that expensive right now and changing year model forks shouldn't be a big deal. That rule had been on the books for one reason or another for a while and it was a stupid rule, so I think we are all VERY happy to see it go away. Another good move by AMA Pro Racing. Another thing on the singles side of things is that they are no longer allowing any switches on the handlebars other than the kill switch, or I'm sure in the KTM's case, the starter button. I think they forgot to realize that the KTM's have electric start. Anyway, a lot of people were using programmable ignitions on the 450's where you can switch between maps. The set up's like this weren't crazy expensive, and to be honest, didn't make a whole lot of difference power wise, but I think the big fear was that now that most of the bikes have fuel injection and complex electronics, that traction control could be built into these switches which would ruin our racing. So, if you have one of those programmable ignitions, you better me sourcing something else before Daytona. The last thing on the singles list that stood out was that now you can use any OEM throttle body from any other homologated model. You still can't bore the things out until you have to repair them with epoxy, but you can bore them. The big deal herer is that the 2009-2010 Honda 450's came with a massive 50mm throttle body and it was thought in the pits that you could never make more power out of anything else because of that. Well, now you can take that 50mm throttle body and put it on your newer Honda, Kawasaki, KTM or Suzuki. I doubt the Yamaha will work because of it's radical engine design, but those motors can be built into rocket ships that will put a Honda to shame any way.

Now that is just a quick run down of the rule CHANGES for the new season. Everything else appears to be the same as last year. If you didn't read last year's rule book, you better head on over to AMA Pro Racing's website and get to reading. I think we have a great set of rules for the season and AMA Pro Racing did a great job of fixing "bad" rules in the book. Oh, they also have online registration open for 2014 Pro and Expert licenses. This is a big step, as now we can create a user profile online and take care of most everything there. Any current credential holder that provided them with an email address should have gotten the email with all of the instructions.

I know this column has sort of been one for the nerds with all of the rules talk, but I guess I am a nerd of the sport. The rules stuff really interests me and I think as fans, having an understanding of what the teams can and can't do helps understand what is going on at the races a lot better. We are seeing progress in our sport right now, and with this new rules package, I believe it will help us progress even further. However, there is one thing that I see in our sport that is absolutely working a thousand different ways on how to kill any progress that the rest of us are trying to make. This site is called "Fight For Dirt Track" because when I started, my absolute goal was to build our sport. Forget what slim piece of fame comes from typing a weekly column (it was seriously hard for me to type fame without laughing) or the product and support I receive from the incredible advertisers on this site. This site was created to broaden and educate the fan base of the sport. If we have a little fun along the way, so be it. With the rules package being released and some popular people being more vocal about dirt track on social networking sites which allow anybody with an internet connection to stir up trouble, I can't help but get upset about some of the negativity I have been reading for an entire week. I had to "un-friend" a few people just to keep my blood pressure in check!

You see, as a Pro racer myself, and admittedly as one who is the definition of "back of the pack" it still pains me to see what some of the "arm chair" racers say about our sport, and not only that, but they say it publicly so that any one searching, potential sponsors or new fans can see it. Most of it gets into personal attacks, negative rants, and makes us all look like a bunch of low tech amateurs who see evolution as a thing to be scared of. I try to stay away from posting things online, especially with my personal account that could upset somebody, because really, it isn't worth the trouble, as I have learned...and continue to learn. However, this week the negativity and ignorance that I have seen posted, I had to say something. I can't have the sport that I love brought down by people who don't have a clue, and who have probably not supported a racer or even attended a race in years. This sport is the reason I have most of the things I have. My job, probably 90% of my friends, and countless times where people have helped me out. It's the best sport on Earth in my opinion.

We are sitting in front of what could be the greatest season we have ever seen. We have MAJOR talent coming into the Pro Singles class with Jeffrey Lowery and Davis Fisher just to name two. We haveSammy Halbert healing up and ready to fight again in the Expert class. All of the Harley's will be opened up, they can no longer be upset about the rocket fast Kawasaki's. I'm not too sure that the Harley's won't have an advantage again! Brandon Robinson has made a major name for himself, Jared Mees will come back swinging after a rough year, Jake Johnson will be more comfortable on his Ducati, or Harley, or even Kawasaki depending on what the Lloyd Brothers field this year. Brad Baker is going to be one heck of a young champ and could be the new Factory Harley Davidson rider. Jeffery Carver got his first taste of victory and could have the confidence now to keep on winning. JD Beach has been on the podium and could win a race while having a full time road racing job. I mean, right there, how can you not be excited? We still have people out there crying that our sport is broken. Bashing our sanctioning body for ruining things. How can you look at the rule changes, the live internet coverage, the mobile apps that let us track the racing and times as they are happening, the last minute influx of cash so that the racers had something to take home instead of NOTHING as we have seen in years past and say that AMA Pro Racing is doing something wrong? I know I have been the first one to make fun of them when they do something I don't see as a benefit, but that hasn't happened in a long time. That crew is working hard. They are working hard from the media stand point, they are working hard to give us racers the tools we need to go attract sponsors, and they are putting together better and better rules and actually listening to racers and tuners when they are making them. I'm not sure if they will be happy for me to print this, but they have even approached me on what changes I think they should make and a few of those got implemented into the Pro Twins package. Yes, they are DMG and yes that means NASCAR, but that doesn't mean that the France family just wants to throw money into dirt track to "save" it. In my harsh opinion, riders and teams haven't done enough on their own to promote themselves and the sport to even "earn" a bailout if we had access to the NASCAR money. Oh wait, a "bailout" isn't something that is earned.

For every Facebook expert, there seem to be at least 10 horrible ideas. They all love to play the blame game. "No Points Fund"...this one gets me going. AMA Pro Racing couldn't secure a title sponsor for the Expert class. Has anybody seen the economy? Has anybody used the word economy in the last month? The Pro Singles had a title sponsor because AMA Pro Racing doesn't need as much money for that class. The purse is lower, as it should be, and the rewards are smaller, as they should be. This is the stepping stone class. The Expert class deserves a big money title sponsor. They couldn't make it happen, but I can promise you it wasn't for lack of trying. They still pulled in over $30,000 to award the top 6 racers at the end of the year and people complained! COMPLAINED! There was no banquet, another way to cut costs, but they presented awards at the track in Pomona. Trust me, they are doing what they can and in my opinion doing a great job.

The one I love hearing is "these racer's don't make enough money". Oh man, don't we racers know this! Sure, with my results, I don't deserve to make anything, but I believe the top 10 Pro's should be making a good "living" and I say living on what I think a 16-24 year old should or could earn in the real world. I'm talking $15,000-$30,000 for what they do at the track. They have an incredible amount of talent, take huge risks and in a perfect world, I'd like to see them making that. I believe that a top 20 Expert racer should be making $40,000-$120,000 for their efforts. Now, this is in a perfect world. We aren't supercross. We won't be supercross. We don't have the manufacturers interested. We don't have the young fans interested. Can we get there? No, not to supercross levels, but we can make progress if we all pull together in the same direction. For these people saying that we don't make enough money: put your money where your mouth is. Pick that favorite racer that you have (or journalist, I mean, I take donations too) and put $500 in their pocket. These days, that does a lot for a racer. Racer's, if you get some help like that, don't you dare wait 3 months to send a thank you card. Send a shirt, autograph sheet, thank you letter and some stickers as soon as you get home. Show that you appreciate it as much as I know you do.

Since the beginning of racing, as things progress and change there are always those who are afraid of it. I get it, change is scary. Change takes time, change requires trial and error, but change is for the good. Well, unless you are talking about the last time we heard "change" in the political world. In our racing world though, as I have illustrated above, we are moving the right direction. We have a sanctioning body who is listening to riders and teams and giving us the tools to go out there and show the world what they have been missing. The board track fans said that the dirt thing was a bad idea and that crowds were down and things were going to hell in a hand basket. The brake-less dirt guys said that the sport was ruined and through when brakes started being allowed and that the sport could never survive. When big singles appeared and gave the twins a run for their money, the sport was done then and we should have been turned to stone. Then the "jap" bikes came in and killed the Harley strangle hold. Oh man, we could never survive that! Our framer's got taken away and now I get you caught up to the current batch of old timers who seem to WANT the sport to die instead of realizing the times are changing. Now this is harsh, but I've had enough. If you don't like what we do, if you don't like the way things are changing, QUIT THE SPORT. Get out. Now I totally understand that everyone has the right to their own opinion, but going on rants and raves in a public environment where current racer's sponsors are reading hurts us. I know a lot of you hate our motocross gear. Hey, guess what, you aren't out there on the track with us. We can stand a little road rash, we want to be comfortable on the motorcycle, be able to move. From a marketing stand point, we want the young fans to see us and say "hey, that's the gear that I wear!" or wait, better yes, "hey, that's the gear I WANT to wear" and then they go buy a set! We have worked hard to secure MX clothing sponsorships, and many MX clothing companies, while they may not advertise in our sport, really like what we do.

It doesn't stop at motocross gear. People bash our motocross bikes. Yes, framer's are cool. Yes, I love riding them. A few years ago we had bad leadership in our sport, leadership that promised OEM support. They jumped the gun, put us on OEM frames before the OEM's actually came on board and then BOOM...economy. Yeah, that economy word. The OEM's didn't abandon dirt track because we had framer's. They abandoned our sport because our sport wasn't selling them motorcycles. They also quit the booming supermoto sport at the same time. They pulled mostly our of off-road racing. Most of them pulled their support from road racing. It went across the board. In the time since, we have all gotten used to riding DTX bikes. By now, there are a lot of racers who ride a DTX bike better than a framer. We have had time to develop them and they are good. REALLY good. Have you people who hate them ridden one? Ridden one properly set up? Drop that stupid "Bring the framer's back" chant. That isn't what will fix out sport. Neither will "framer style" tail sections or horrible looking "framer style" front number plates. We went fenderless one year and how did that work out? Our sport cannot be fixed by some silly asinine gimmick like changing the looks of our bikes. Our sport is fixed by a well operating sanctioning body, fans and supporters who LOVE the innovation that our sport is seeing and want to personally help out the racers, and then racers who are pro-active and not only think about how to go faster on the race track but also how to market themselves to companies and then go out and do a great job of selling more product for those companies. I know this rant has been probably the harshest one I have ever typed publicly, but I feel it has to be said. Bash this site if you want, quit reading it, whatever you need to do. There are a core of us who all want to succeed and we will carry this sport along without you, and hopefully to new heights.

I hope I don't sprain my "made of glass" ankles while hopping down from the soap box. Ok, there, I made it safely. Now that all of the people who don't want to see progress in our sport have "turned off that blasted interweb thing" for what this "whippersnapper" had to say, I'll let the rest of you who want to progress see something cool. Last week I showed pictures of the new Harley Davidson 750 motorcycle. At the show, the bikes were roped off and were complete bikes, so I couldn't get a real great picture of the power plant. However, thanks to my buddy Phil Smith at TNT Harley Davidson in Quincy Illinois who was in Milwaukee last week, I got a picture of the engine all by it's lonesome and man does it look cool! Man I hope this ends up in the factory bikes soon!


Ain' t she a beaut? I may have been wrong last week when I claimed the motor was a single "knife and fork" crank pin design because it appears at least in that photo that the cylinders were offset a bit, meaning that it would have 2 crank pins. I think I've done enough ranting for the week, possibly the year now. I hope you guys enjoyed the break down of the rules and I hope now everybody can get busy in their shops building bikes for what I am hoping will be the greatest season we have ever seen. I feel like they have really "released the hounds" for us this year. Now sure, they could impose restrictors on the bikes again if things seem to be lop sided, but the cool thing is that they are giving us a shot. We have a lot to be excited about and so little to be upset about. I know if you've made it this far into the column that you are somebody who really wants to see the sport succeed and will do whatever it takes to get it there. If that means helping out a racer, bringing food to the track, letting somebody stay at your house while they travel, all of that is a HUGE help to all of us! Thanks a lot for reading and have a great weekend!

Best Of's



Best Dirt Track Pet: Bri Hazen



Coolest Bicycle Ride: Sammy Halbert



Goon Of The Week: Bronson Bauman (Dave Hoenig Photo)
General News
,
Racing
All Article Tags