Quality Tools & Controls
Your motorcycle tools, cables, and controls specialist!
Account
The EPA needs to hear from you on E15
Jan 28, 2014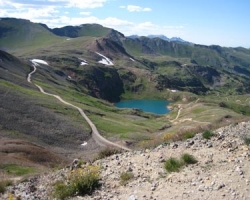 The EPA needs to hear from you on E15
You have until Midnight tonight to submit comments!
You have until Midnight tonight (EST) to tell the U.S. Environmental Protection Agency that you support its proposal to reduce the total amount of ethanol required in transportation fuel nationwide in 2014.
Submit comments today.
The American Motorcyclist Association supports this proposal because it could slow the introduction of E15, a gasoline formulation that contains as much as 15 percent ethanol by volume, into the marketplace. The AMA opposes E15 because it can cause engine and fuel system damage to your motorcycle or ATV, and can void manufacturer's warranties.
You play an important role in convincing the EPA to change the 2014 ethanol mandate under the Renewable Fuel Standard.
As of Jan. 28, the EPA has heard from almost 8,000 motorcyclists! But the EPA needs to hear from more of you to counter the pro-ethanol groups that want E15 to be sold throughout the country.
During this public comment period, you can tell the agency how this proposal will help protect 22 million motorcycles and all-terrain vehicles in America -- and the riders who depend on their safe operation -- from inadvertent misfueling.
Don't forget, the deadline for comments is tonight at Midnight! Act today to ensure your voice is heard by clicking "Submit Comments".
For the latest information on the American Motorcyclist Association's efforts to protect your access to safe fuels, go to http://www.americanmotorcyclist.com/news/rightsnews/13-11-15/Introduction_of_E15_fuel_into_the_U_S_marketplace_may_stall_in_2014.aspx.
The EPA's policy is that all comments received will be included in the public docket without change and may be made available online at www.regulations.gov, including any personal information provided.
Now more than ever, it is crucial that you and your riding friends become members of the AMA or ATVA to help protect our riding freedoms. More members mean more clout against the opponents of motorcycling and ATV riding. That support will help fight for your rights – on the road, trail, racetrack, and in the halls of government. If you are a motorcycle rider, join the AMA at AmericanMotorcyclist.com/membership/join. If you a re an ATV rider, join ATVA atwww.atvaonline.com.
---
View original article at
https://cqrcengage.com/amacycle/app/write-a-letter;jsessionid=GhkfWBtk6ncSxCuXHUFP9xDj.undefined?engagementId=36016&ep=AAAAC2Flc0NpcGhlcjAxTNG5JuXLVsf91fmY8wub2
General News
,
Racing
All Article Tags