Quality Tools & Controls
Your motorcycle tools, cables, and controls specialist!
Account
FW: InSLIDE Line 6...Another Off Season Week
Feb 12, 2014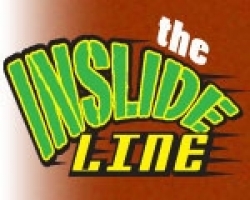 Will this winter madness ever end? We are just over a month away from our Grand National season opener and it just can't come soon enough! Slow news weeks are rough! This week in the column, we do have some new rider/team information, so make sure you check out things to see who is riding what and who they are riding for. We speculate about where some of the heavy hitters in our sport may end up and you may be surprised who is still acting like they don't have a ride. We go over upcoming events, spur racers to get their Bike Week entries in and we check in with dirt track's favorite journeyman, Steve Murray.
If that wasn't enough, we have a new JD Beach race report posted on the home page as well as race information for an event going on during Bike Week. We have some really great Best Of pictures this week so to pick up on all of the latest dirt track news and maybe put a smile on your face, check outwww.fightfordirttrack.com/inslide_line.php for the best our sport has to offer. Thank you for reading and your support. Have a great weekend!
General News
,
Racing
All Article Tags