Quality Tools & Controls
Your motorcycle tools, cables, and controls specialist!
Chat is Offline
Account
InSLIDE Line 13...The Column You'll Feel Lucky To Read!
Mar 28, 2014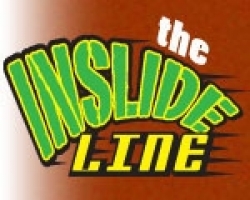 Hello once again and look as us just steam rolling through 2014! We have our first quarter pretty much in the books! While Daytona left us with some incredible racing action and story lines, this week, well, it's what I call the Daytona Vacuum. However, the show much go on, and on it goes this week when we dive into our 2014 outdoor schedules. More are being posted on a weekly basis, so if you have races going on, make sure we know about it! This week's column is about improvement, namely what you can do to improve your rider and team's image in our sport and to our readers. Check out what we have to say on the topic and also why we don't see even more Pro Singles racers on the line at each and every national. We dive into the one stop shop for tires in our sport and sign off with some great Best Of photos. Take a few minutes out of the last day of your work week and enjoy! Find it all at www.fightfordirttrack.com/inslide_line.php Thanks for reading and for your support!
General News
,
Racing
All Article Tags