Quality Tools & Controls
Your motorcycle tools, cables, and controls specialist!
Account
The 2014 Rip to Cabo starts today!!
Apr 2, 2014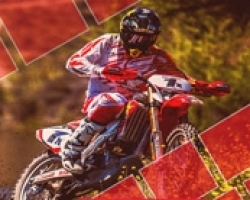 The 2014 Rip to Cabo kicks off today. The Rip To Cabo is a seven day adventure ride from the Tecate border down the Baja peninsula to the tip of Cabo. Led by some of the most legendary riders that the Baja has ever known, the Rip To Cabo is unlike any other Baja ride. It's the kind of experience that forges lifelong friendships. This band of brothers push their personal limits, overcoming obstacles and enjoying all that the Baja has to offer. One of the last vestiges of the Wild West this Baja journey speaks deep into the soul of a man and brings out the best of who he is and wants to be.
Here is some links where you can follow all the action online.
"The Rip To Cabo is about friendship, fun and facing the challenge of the mighty Baja. It's amazing that no matter how many Baja 1000's you have raced the Baja never gets old or easy. The Baja is still full of fresh discovery and never lacking in its impact. Looking forward to this journey and all it has to offer." -- Johnny Campbell
General News
,
Racing
All Article Tags