Quality Tools & Controls
Your motorcycle tools, cables, and controls specialist!
Chat is Offline
Account
Talking Motorcycles - Barry Boone - April 23, 2014
Apr 23, 2014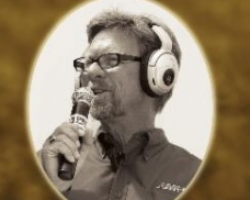 West Coast Road Racing Special With
Tyler O'Hara and Shelina Moreda
Plus... We Review David Lloyd's Flat Track Conversation
DAYTONA BEACH, FL (April 23, 2014) - Tonight's show stars two West Coast racers who definitely share unique stories in the Road Racing world... but first, we will summarize comments on the conversation from last week's show with David Lloyd of Lloyd Brothers Motorsports Team concerning the future of professional Flat Track in America. We'll reflect on the conversation and discuss the highlights.
Tyler O'Hara is the 2014 Daytona Vance & Hines Harley-Davidson Series Daytona winner. He was 2nd in the event then declared the winner following Kyle Wyman's disqualification in post-race inspection. What was a good start to the 2014 Championship season is now a great one. O'Hara is fired up and we'll talk to him about Daytona, Road America and the year ahead. In past years, if you were going to win a Vance & Hines Harley-Davidson Series National Championship, Tyler was one of the riders you had to deal with. 2014 appears to be the same way. A classic battle is already underway in the competitive Vance & Hines HD Series!
Shelina Moreda is, without a doubt, one of the busiest and most diverse riders in the Pro Road Racing paddock and the sport overall. If riding the raucous XR1200 and the Brammo E-road racer was not enough diversity for you, she teaches other ladies the art of racing and on occasion dons umbrella girl apparel and wows them on pit road. A new element in the mix is her growing interest in flat track. We talk about all that and Shelina's plans for this season
Talking Motorcycles with Barry Boone goes LIVE at 8:00pm Est.
Do you have a specific question for Tyler and/or Shelina?
Click HERE to email me your questions and we'll try to get them answered on tonight's show.
General News
,
Racing
All Article Tags