Quality Tools & Controls
Your motorcycle tools, cables, and controls specialist!
Chat is Offline
Account
Events
Calendar
Continental US Shipping Only
Web orders ship to continental US addresses only. For AK, HI or international orders please
call or email
for assistance.
InSLIDE Line 17...From The Big Apple!
Apr 25, 2014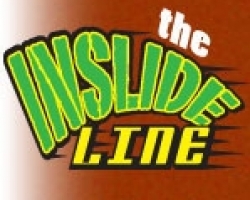 It's yet another week in the off season but this week we get some real news! Check out the column for updates on Brad Baker's injury progress and see what we are "pretty sure" Bryan Smith and Henry Wiles have going for the upcoming twins season. We have race reports, a TON of amateur races on the schedule page and of course, the Best Of's section to lighten the mood. See it all by following the link http://www.fightfordirttrack.com/inslide_line.php and now I'm off to see the "City that never sleeps"! Enjoy your weekend and thank you for reading!
---
View original article at
http://www.fightfordirttrack.com/inslide_line.php
General News
,
Racing
All Article Tags