Quality Tools & Controls
Your motorcycle tools, cables, and controls specialist!
Chat is Offline
Account
Talking Motorcycles - Barry Boone - May 10, 2014
May 9, 2014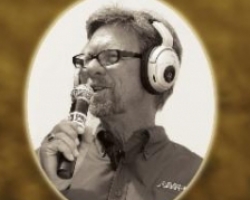 Special Saturday Show Goes Live On Location
With Kyle Petty At The Daytona Hilton
DAYTONA BEACH, FL (May 9, 2014) - The Kyle Petty Charity Ride kicked off its 20th anniversary ride in Carlsbad, California, on May 3 and, after a week of riding across America, will finish this Saturday, May 10, in Daytona, Florida. We will be there live at the finish to speak with Kyle to get the details of the trip. It's a special day and a different time slot for Talking Motorcycles With Barry Boone. This special show will broadcast live from the Daytona Hilton starting at 3:00 p.m. EST - Right Here!
The Kyle Petty Charity Ride supports Victory Junction, a camp created to enrich the lives of children with chronic and life threatening illnesses.
"Every year I look forward to crossing this great country with some of the best friends in the world, this year more so than ever before. We have all come together to support a cause we truly believe in."
Come join Kyle, Harry Gant and a host of amazing characters who just completed the ride.
General News
,
Racing
All Article Tags