Quality Tools & Controls
Your motorcycle tools, cables, and controls specialist!
Chat is Offline
Account
InSLIDE Line 22...Everything You Didn't Know About Springfield
May 29, 2014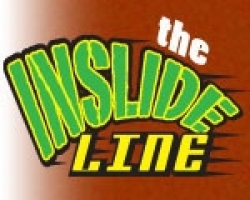 Hello and welcome to your...um...Thursday!
The column is posting early this week due to a trip and me not wanting to lug around my laptop. I hope it doesn't throw everything off for you! This weekend, it's pretty much all about Springfield. Sure, we cover the All-Star race and it's drama from Peoria, but other than that, it's all about Springfield! Who was impressive, who was dissapointing and who had issues. When I typed out the column I figured I wouldn't make any new friends with what I had to say, but this is what's happening behind the scenes! We tell you the surprise winner of the All-Star TT, and who has some homework to do after the Mile. Who laid out the facts to the fans and more. It's all in the column this week! http://www.fightfordirttrack.com/inslide_line.php Thanks for reading, thanks for the support, and have a great weekend!
General News
,
Racing
All Article Tags