Quality Tools & Controls
Your motorcycle tools, cables, and controls specialist!
Chat is Offline
Account
TPJ Chopper Featured Custom Built Motion Pro Internal Cables
Jun 17, 2014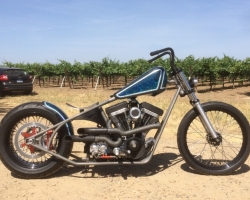 The Season finally of Discovery Channels Biker Live aired last night where Motion Pro friends and local bike builder TPJ was one of three finalist for best NorCal bike builder. The clean lines of the TPJ chopper featured custom built Motion Pro internal cables . Congratulations to the TPJ crew Owner Brian Schmike, Fabricator Keith McCoy and Dom Weatherford on engine and paint.

---
View original article at
http://www.tpjcustoms.com
General News
,
Racing
All Article Tags