Quality Tools & Controls
Your motorcycle tools, cables, and controls specialist!
Chat is Offline
Account
InSLIDE Line 28...A Column Before The Madness
Jul 10, 2014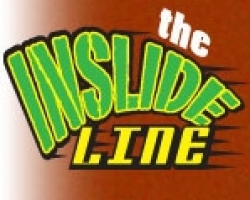 Hello and welcome to your THURSDAY
That's right, the column is coming to you a few hours early this week, as I am headed out on the road for the weekend and didn't want to take my lap top with me. The title of this email may sound a little extreme until you realize that after next weekend, our AMA Pro Grand National Series makes stops from coast to coast with 8 rounds in 5 short weeks. That is madness for riders and teams alike! This week in the column however, we focus on what went down on the East Coast last weekend. Results from the Barbara Fritchie Classic in Frederick Maryland and then a full break down of what happened in Hagerstown. Trust me, there is a lot to read about because Hagerstown was wild and history was made! Read it all at www.fightfordirttrack.com/inslide_line.php Thank you for reading and have a great weekend!
General News
,
Racing
All Article Tags