Quality Tools & Controls
Your motorcycle tools, cables, and controls specialist!
Chat is Offline
Account
Talking Motorcycles - Barry Boone - August 6, 2014
Aug 6, 2014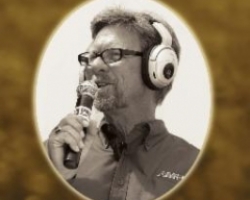 Tonight, meet Larry Little,
our industry's innovative leader and the man behind the AIMExpo
INDIANAPOLIS, IN (August 06, 2014) -Tonight we broadcast live from Indianapolis and have a very special guest joining us - Larry Little, Vice President and General Manager of the AIMExpo.


After a successful debut in 2013, the AIMExpo is the first and only combined trade, media and consumer powersports event in the United States. AIMExpo has already changed how a powersports event could and should look like. Modeled after the giant European Supershows, it delivers a much needed new vibrancy, opportunity and platform which our market definitely needed.


Talking Motorcycles With Barry Boone - LIVE!

Just as impressive as the expo he helped create, Larry Little boasts incredible industry credentials. Little joined the motorcycle industry in 1978 in a sales position atCycle News, and soon thereafter began a 25-plus year tenure at Cycle World magazine. Establishing himself as a key member of Cycle World's sales and marketing team, Larry became Vice President and Publisher of the world's largest motorcycle publication in 1990.

For the past 18 years, Larry has been a member of the board of directors of the Motorcycle Industry Council, and served ten years as its chairman. He currently serves as the board's secretary/treasurer. In addition, Larry serves on the board of the Pediatric Brain Tumor Foundation, the charity that produces the highly respected Ride For Kids fundraisers. He also holds a Charter Life Membership with the AMA.
AIMExpo - October 16-19, 2014 - In Orlando, Florida
After considerable research on the motorcycle marketplace and its trade and consumer show landscape through his own company, Larry joined Marketplace Events in 2011 as Vice President and General Manager of the newly created Motorcycle Group, leading the company's foray into the two-wheel arena. A lifelong motorcyclist, Larry has many motorcycles in his garage, and is particularly a fan of Adventure class motorcycling.

Tune in tonight to discover what's new for for the 2014 AIMExpo and what to expect this October when you show up for the industry's biggest party!


Listen Live Here - 8:00 p.m. Eastern - Wednesday Night
AIMExpo is held at the beautiful Orange County Convention Center in Orlando.
Manufacturer displays for both dirt and street enthusiasts.
Test ride bikes, scooters, ATVs and UTVs at the AIMExpo.
You do NOT want to miss this year's show!
General News
,
Racing
All Article Tags