Quality Tools & Controls
Your motorcycle tools, cables, and controls specialist!
Chat is Offline
Account
The Malcolm Test
Jan 8, 2010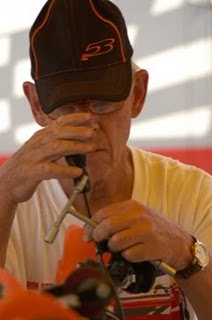 Motion Pro Mini T-Handle
It's no secret that I'm a fan of Motion Pro products, the quality and thought that goes into their tools is second to none. So when I was chasing my son around Romania this August for Red Bull Romanaics, I made sure to pack my favorite tools. I was going to be moving around a lot and had to pack light, so every tool I took had to serve multiple purposes and be something that I could count on.
I chose to take the Motion Pro Tri-Drive Mini T-Handle because of its versatility and small size. I could put this thing in my pocket and forget it was even there, but with the included four socket sizes it does the work of four different T-Handles. I add a 6mm socket to the kit for carb work and KTM shrouds. I used this tool for everything from adjusting lever position to removing front forks. The small size also makes it perfect for your fanny pack when your out on the trail, I carry one in my fanny pack at all times.
I know I can count on this tool to be strong and last forever. I have used and abused this tool repeatedly and it has yet to look any different from the day I bought it.
The Motion Pro Tri-Drive Mini T-Handle passes 'The Malcolm Test' with flying colors.
---
View original article at
http://www.themalcolmtest.blogspot.com/
General News
All Article Tags