Quality Tools & Controls
Your motorcycle tools, cables, and controls specialist!
Account
News
Indianapolis Dealer Expo Recap
posted Apr 1, 2010
Tags:
General News
All Article Tags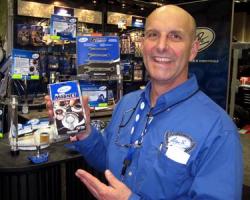 The International Powersports Dealer Expo is held every year in Indianapolis and is the largest motorcycle Power Sports industry trade show in the US. Dealer Expo gives top motorcycle and ATV dealers from around the world an opportunity to check out the newest products and accessories from manufacturers and distributors. Motion Pro unveiled a host of new products that generated a lot of excitement from the many dealers that spent time in our newly revamped display booth.
Despite the slow economy, the show was very well attended. Traffic at the Motion Pro booth was very strong all three days of the show, with barely any time to take a break in between talking to hundreds of dealers and distributor representatives. When it comes to quality, innovation and do it yourself products to keep your Motorcycle and ATV running, there's no better place to look than Motion Pro, a name you can trust.
All in all, the show was very successful for us. Given the response from our dealers, we think our new product will be a big hit with consumers. Our new Oil Filter Magnet took Top 10 honors in the Kickstart Product competition. Among the other new Motion Pro products getting kudos from dealers were our new LiteLoc Rim Locks and Armor Rim Strip Tape. The Motion Pro Titanium Wrenches that we introduced last year were still a huge hit, as was the innovative Revolver Throttle System that lets you tune your throttle to your riding style and track conditions.

Watch the video and visit our Facebook fan page to check out some fun photos from the show.