Quality Tools & Controls
Your motorcycle tools, cables, and controls specialist!
Account
News
posted Aug 31, 2010
Tags:
General News
All Article Tags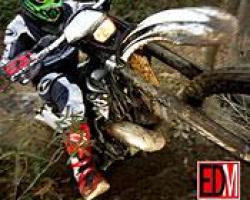 "When we think of Gas Gas motorcycles most of us conjure up images of light weight, skinny, tiny gas tank having, seat-less, bicycle looking things with really low gearing that guys in Lycra outfits ride with helmets that don't have a face guard - a typical pro Trials bike and rider. While this description may be spot on, it hardly gives Gas Gas Motorcycles the credit they are due for the more complete line of off-road bikes they produce. Imported from Spain by GAS GAS USA, the 2010 GAS GAS lineup includes a bike for just about every kind of off-road riding you are looking to do. Starting with the cross country EC250cc four stroke – 5 speed liquid cooled, electric start, with 37mm Keihin carb, the EC450 four stroke – 6 speed liquid cooled, EFI, with electric start. Then there is the 125/250 and 300cc 2-strokes in standard editions as well as Race versions and Six Days versions – basically the Race version with a graphics package. In addition to these models, they offer a 6 speed, EFI 450 supermotard.."
Read the full article by clicking the link below!
---
View original article at
http://easterndirt.com/stories/gasgasec250/pages/1.html