Quality Tools & Controls
Your motorcycle tools, cables, and controls specialist!
Account
Motion Pro OEM Replacement Throttle Sleeves for Japanese Sport Bikes
Mar 3, 2008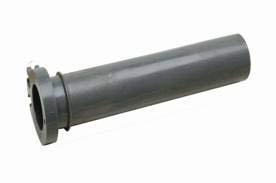 Motion Pro announces the introduction of high-quality affordable replacement throttle sleeves for sport bikes. For many years Motion Pro has offered replacement throttle sleeves for off-road motorcycles and ATVs. The company drew on its extensive experience in producing throttle sleeves to create a line of replacement sport bike throttle sleeves that deliver outstanding fit and function at a fraction of the OE price.
The Motion Pro Sport Bike Replacement Throttle Sleeves exceed the quality and durability of OEM sleeves. The heavy-duty tube and reel are molded in one piece from a nylon fabric composite material, which reduces friction and won't scar your handlebar like an aluminum sleeve. The molded ridge helps to keep your throttle grip from slipping out of place.
Motion Pro makes an OEM Replacement Throttle Sleeve to fit your specific application, and each is designed to fit precisely in the stock throttle housing and work with your stock throttle cables. The suggested retail price for these throttle sleeves is only $9.90, which in most cases is less than half the cost of the OEM throttle sleeve.
A new Motion Pro Sport Bike OEM Replacement Throttle Sleeve is perfect for replacing a worn-out or damaged stock throttle sleeve and a must-have spare part for sport bike racers.
To find the Motion Pro Sport Bike OEM Replacement Throttle Sleeve for your specific model go to: http://www.motionpro.com/search/motorcycle/throttle_sleeves/. For more information on the full line of Motion Pro's products and applications, look us up on the web at http://www.motionpro.com.
Featured Products
All Article Tags