Motion Pro Staff Picks - Chris Van Andel
Staff Member: Chris Van Andel, Products Department Manager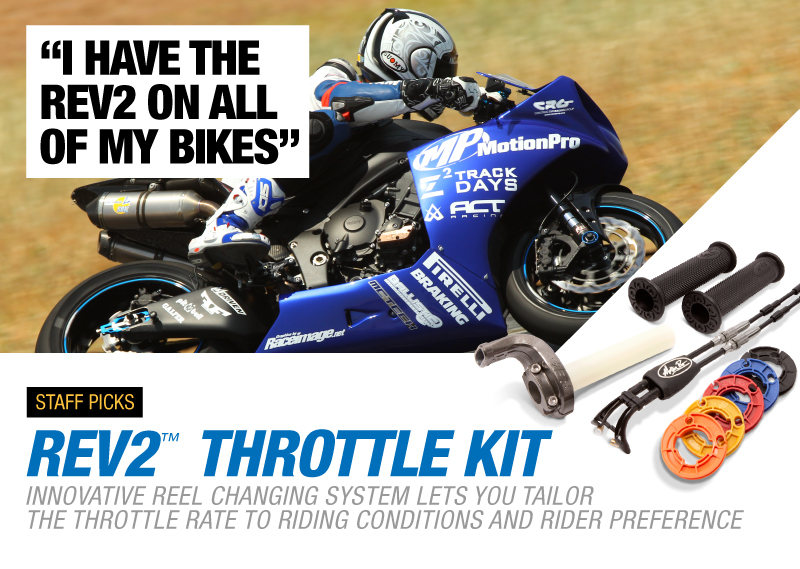 ---
Q. What is your favorite Motion Pro product?
A. My favorite Motion Pro product is the Rev2 throttle.
Q. What makes this one of your favorite products?
A. I have the Rev2 on all of my bikes, from road racing to dirt track to off road. The versatility of the throttle allows me to change the amount of twist according to changing conditions quickly and easily. Fast opening throttle for high grip good conditions? Yep. Slow opening, for precise control for low grip slippery tracks? Ready to go in less than 2 minutes. Cam profile for variable control when dealing with a 190hp Superbike? Got that too. Another reason it's one of my favorites? I helped design it, and it was my first patent ever!
Q. How often do you use this product or is it installed on your Motorcycle/Scooter/ATV/UTV/Snowmobile/Vehicle?
A. The Rev2 throttle is on every single one of my bikes, and I wouldn't use anything else.
---