Round two of the National Hare and Hound series returned to Barstow, California this past weekend. The Purvines Racing/Beta Team headed out to conquer the terrain that was both rocky and dusty. Off the start, Burson positioned himself towards the front and ultimately grabbed the early lead.
Burson comments, "When the banner dropped my new Beta 480 RR fired off the line. I had a great jump and at the end of the bomb I was 4th. I made a quick pass on Udall. That put me in 3rd. From there it was super dusty but I pushed and got on the rear wheel of Skyler."
After a few small crashes, Burson fell back to fifth overall where he finished for the day, salvaging valuable points towards the championship.
Meanwhile, Axel Pearson suffered a tough start that buried himself in the back of the pack. After the pits, Pearson edged his way into third overall before the finish. "I'm happy to get back on the podium with a 3rd after a couple rough races lately," said Pearson. "I can't thank the team enough for believing in me and backing me 100%!! And to all our sponsors for their great help and products!"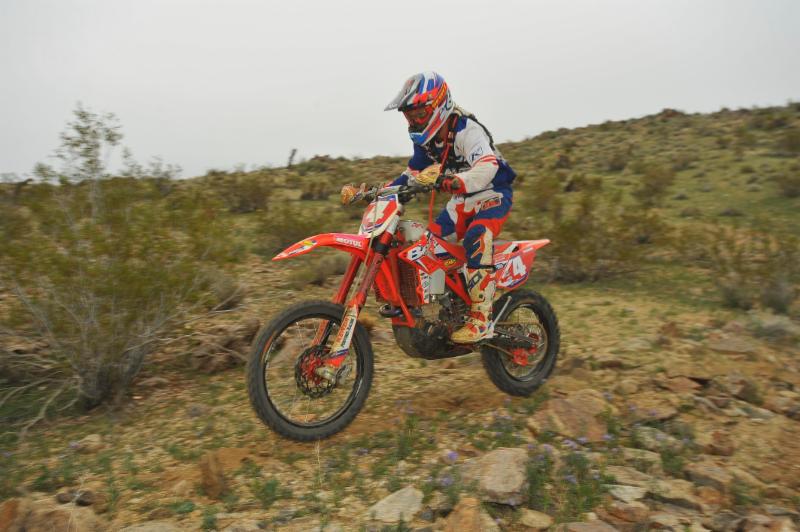 Axel Pearson landed his Beta on the podium. Photo by Mark Kariya.
The Hare and Hound series continues in March in Murphy, Idaho.
In Guadalajara, Mexico, Factory Beta racer Kyle Redmond lined up for the fourth round of the Super Enduro series. With three Super Enduros under his belt, Redmond improved upon his previous results finishing 8th, 6th, and 5th in the three race format. This is the Californian's best finish of the series. Redmond races in Brazil this weekend for Round five of the series aboard his Beta 300 RR.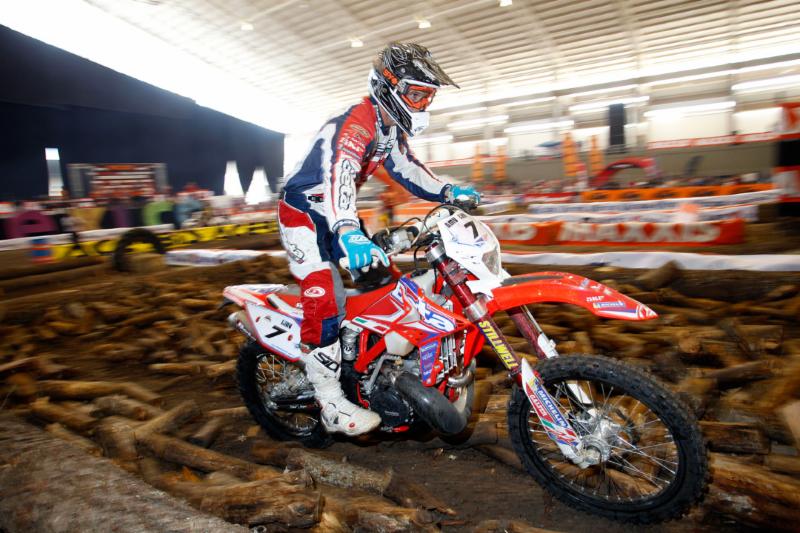 Kyle Redmond is improving with each round of the series.
Next week, the Factory Beta USA team heads to Pelion, South Carolina for Round two of the National Enduro Series.