Rocker Box Wrench 3/16" for HD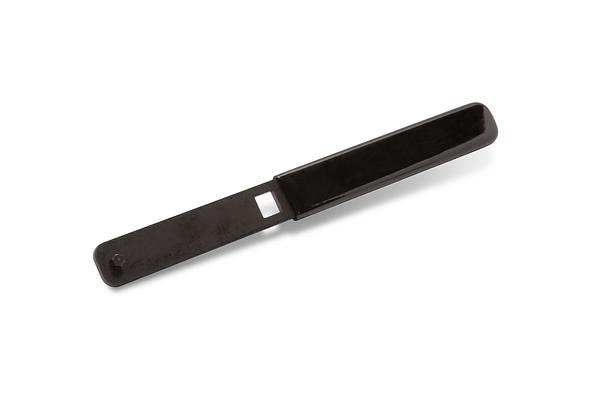 Designed to reach the hard to get to 3/16" Hex Screw on the rocker boxes of Evo Big Twin, Sportster® & Buell® motorcycles
Features a 3/8" drive for use with torque wrench
Vinyl cover offers comfort and minimizes chances of damage to finished surfaces
Part No. 08-0220
$16.99
orders of $29.99 or more ship for free
In stock at Motion Pro
It's ready to ship from here today
WARNING:
This product can expose you to chemicals including Phthalate (DEHP), which is known to the State of California to cause cancer and birth defects or other reproductive harm. For further information, go to
www.P65Warnings.ca.gov
.
Customer Reviews
great service
Just got my tool. havent used it yet but looks like good quality. use many Motion Pro tools and all work great! The shipping was unbelievably fast!! Thank you!
on December 21, 2010
---
Great little tool.
After pulling up a link in order to recommend this tool to a friend I figured I'd write a review. This is a great little tool. Besides the rocker boxes, this thing is great for all those 1/2 hidden socket-heads all over the bike. The lower front primary cover behind the floorboard comes to mine. Worth every penny.
on August 27, 2014
---
Didn't hold up!
Bought the tool some time ago. Finally decided to replace breather valve assembly. Removed rear rocker cover with no problems. I installed the rocker, set the torque wrench to 25 inch pounds and twisted the hex head.
on March 21, 2020
---
Write a review
We use cookies to offer you a better experience and analyze site traffic. By continuing to use this website, you consent to the use of cookies in accordance with our cookie policy.