Clutch Spring Compression Tool for H-D®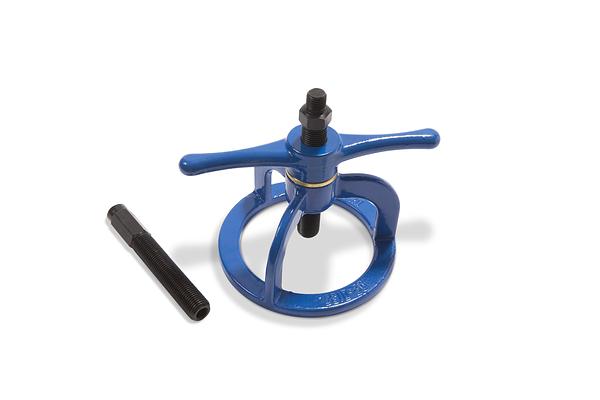 Replacing the clutch on your H-D® is a lot easier and faster with the Motion Pro Clutch Spring Compression Tool
Strong die cast steel frame with hardened and black oxide coated adapter bolts
Durable low friction brass thrust washer
Fits 1990 to 1997 Big Twins, 1991 to 2022 Evo Sportster® and 1995 to 2001 Buell® models
Replaces H-D® OEM number HD-38515A
Lifetime Limited Warranty
Part No. 08-0137
$71.99
orders of $29.99 or more ship for free
In stock at Motion Pro
It's ready to ship from here today
Accessories and Related Items
---
WARNING:
This product can expose you to chemicals including Lead, which is known to the State of California to cause cancer and birth defects or other reproductive harm. For further information, go to
www.P65Warnings.ca.gov
.
Customer Reviews
Fork Cap Socket for HD
In the AMA Pro Harley-Davidson Series, we have found that our clutches need a lot of attention. I take the clutch apart and rebuild it every weekend. The Motion Pro clutch tools are easy to use, solid, and work flawlessly. They help reduce wasted time while doing maintenance and given the way the tool is built, it's likely it will last me my whole life.
by Gerry Signorelli on November 20, 2013
---
Sportster Clutch Compression Tool
I bought and used this very valuable tool when I was disassembling my stock Sportster 883 clutch. I put a big bore top end, cams, and had some headwork done on my Hooligan race bike, and felt the stocker clutch would not be strong enough. This tool was super easy to use in disassembly. I highly recommend it for its ease of use and durability.
by Scott on November 3, 2022
---
Write a review
We use cookies to offer you a better experience and analyze site traffic. By continuing to use this website, you consent to the use of cookies in accordance with our cookie policy.