Gasket Scraper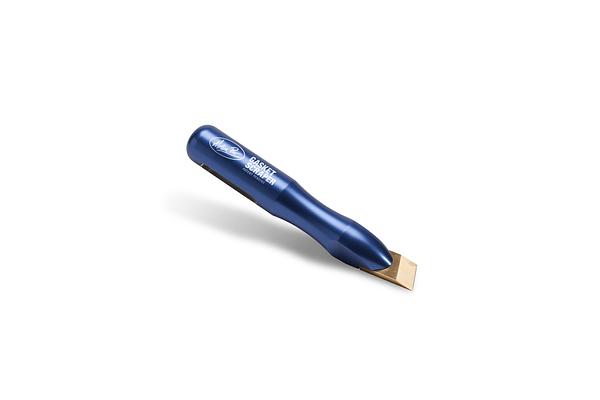 Brass blade included safely removes paper gaskets from aluminum engine cases
Steel blade included for difficult to remove paper gaskets
Narrow, angled blades designed specifically for small, thin engine cases
Convenient blade storage in handle
Ergonomic billet aluminum handle
Replacement blades available, Part No. 08-0657
Patented design
Part No. 08-0601
$29.99
orders of $29.99 or more ship for free
In stock at Motion Pro
It's ready to ship from here today
Accessories and Related Items
---
Replacement Products
WARNING:
This product can expose you to chemicals including Lead, which is known to the State of California to cause cancer and birth defects or other reproductive harm. For further information, go to
www.P65Warnings.ca.gov
.
Newsletter

Motion Pro Staff Picks - Larry Snyder
Customer Reviews
Gasket Scraper
It's cool when you can use tools that work as designed, and this gasket scraper is better than any I have used, and I've been a tech for over 30 years. The brass blade allows you to be a bit agressive with stubborn gaskets, but doesn't dig into aluminum gasket surfaces like razor blades or other steel scrapers. Great tool!
by on March 14, 2017
---
Brass
I use this in aviation. The brass blade works best with all the aluminum i deal with. The only changes I would make are having a harder grade of brass so it would hold a edge better. I would also like to be able to buy just the brass blades.
on February 10, 2022
---
My new favourite gasket scraper
As a tradesman you appreciate a truly exceptional tool. I have a drawer in my toolbox just for gasket scrapers. It is the graveyard of past favourites and now my new favourite from Motion Pro. I could try and explain why I like this one better than my others but you really need to use it to appreciate it. Worth every penny.
on May 17, 2022
---
Write a review
We use cookies to offer you a better experience and analyze site traffic. By continuing to use this website, you consent to the use of cookies in accordance with our cookie policy.