Compression Bolt Removal Tool for WP 4860 MXMA CC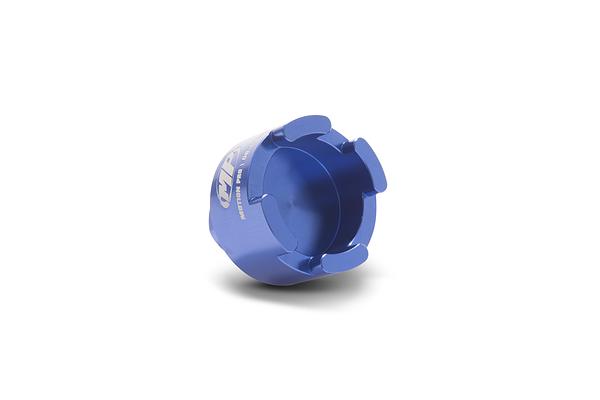 Fits 2007 through 2017 KTM models with WP 4860 MXMA CC forks
For removing and installing the compression valve assembly from the fork cap
Also works for installation and removal of compression unit on RH fork on WP AER 48 mm fork
Allows you to properly torque the compression valve assembly during installation
17mm hex head
Made from billet 6061 T-6 aluminum
Anodized finish with laser engraving
Caution: fork cap assembly under pressure! Always wear safety glasses and refer to the fork manufacturer for correct assembly and disassembly procedures.
Part No. 08-0436
$17.99
orders of $29.99 or more ship for free
In stock at Motion Pro
It's ready to ship from here today
Accessories and Related Items
---
WARNING:
This product can expose you to chemicals including hexavalent chromium (chromium 6), which is known to the State of California to cause cancer and birth defects or other reproductive harm. For further information, go to
www.P65Warnings.ca.gov
.
Customer Reviews
Write a review
We use cookies to offer you a better experience and analyze site traffic. By continuing to use this website, you consent to the use of cookies in accordance with our cookie policy.