Fork Cap Socket, Showa BPF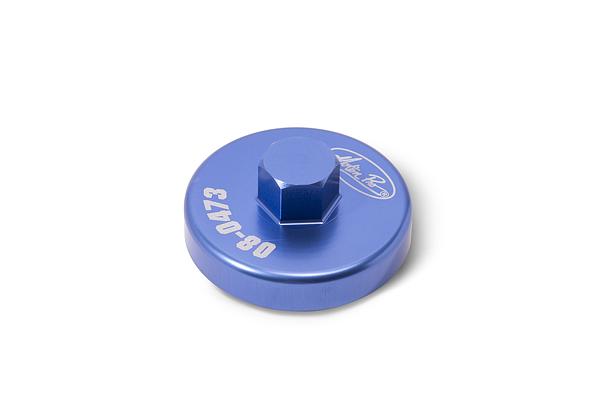 Used to remove aluminum fork cap on Showa BPF 43mm forks
Fits 8 sided 45 mm fork cap
Durable blue anodized finish
Replaces Honda oem tool 07AMA-MGPA100
Replaces Kawasaki oem tool 57001-1741
Replaces Suzuki oem tool 09941-53670-LPT
Part No. 08-0473
$24.99
orders of $29.99 or more ship for free
In stock at Motion Pro
It's ready to ship from here today
Accessories and Related Items
---
WARNING:
This product can expose you to chemicals including hexavalent chromium (chromium 6), which is known to the State of California to cause cancer and birth defects or other reproductive harm. For further information, go to
www.P65Warnings.ca.gov
.
Customer Reviews
great tool
This is a perfect fit for the Showa BPF on the 2009 & up Kawasaki ZX-6R. Allows you to remove/install fork caps w/o damage or scratches. 17mm hex enables the use of a torque wrench. So much better than fumbling with an adjustable wrench and marring the finish on the fork tops. Well worth the price.
on September 24, 2012
---
Write a review
We use cookies to offer you a better experience and analyze site traffic. By continuing to use this website, you consent to the use of cookies in accordance with our cookie policy.