Clip-On Handlebar Alignment Tool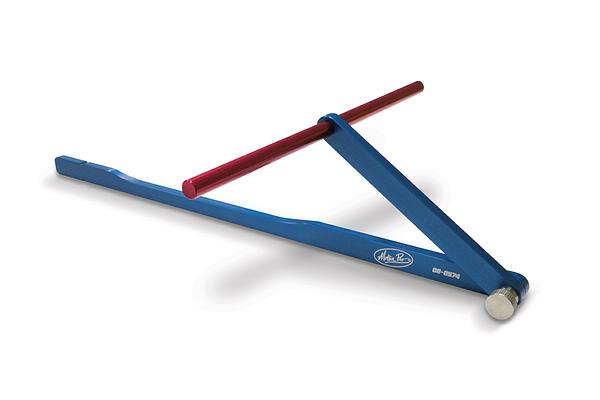 Ideal for aftermarket clip-on handlebar installation
Adjustable arm allows exact position match
Lightweight 6061 billet aluminum construction
Collapsible compact design can be stored in almost any toolbox
Knurled thumb screw
Designed by Motion Pro
Part No. 08-0574
$54.99
orders of $29.99 or more ship for free
In stock at Motion Pro
It's ready to ship from here today
Accessories and Related Items
---
WARNING:
This product can expose you to chemicals including hexavalent chromium (chromium 6), which is known to the State of California to cause cancer and birth defects or other reproductive harm. For further information, go to
www.P65Warnings.ca.gov
.
Downloads
Customer Reviews
The tool I never knew I needed
After years of aligning bars by lining up a bolt or a split in clamps or clip-on I took a chance on this alignment tool. Both of my race bikes were out of alignment. This last weekend my buddy wanted to make a change to his bars on a new to him racebike. We checked before starting and they were out of alignment. Pick a side set the tool. Flip over and set the other in seconds. Literally the tool I never knew I needed.
on May 17, 2022
---
Write a review
We use cookies to offer you a better experience and analyze site traffic. By continuing to use this website, you consent to the use of cookies in accordance with our cookie policy.