Coolant Recovery Tank, 275cc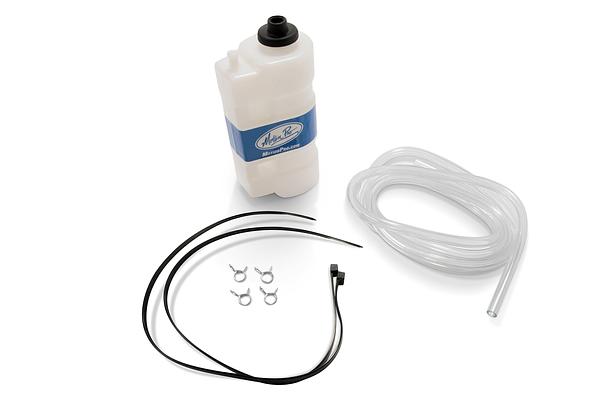 Prevents loss of coolant due to overheating
Works on most water-cooled motorcycles, snowmobiles, and ATV's
Designed for hot weather and/or high-altitude riding conditions
Compact, versatile, high density polyethylene bottle
Built in mounting holes provide multiple mounting options
Bottle cap is constructed from chemical-resistant rubber for durability and easy installation/removal
Includes 275cc bottle, hose, clamps, mounting ties and instructions
Bottle dimensions: H (w/cap) 5 1/2" x W 3 3/4" X D 1 7/8"
Part No. 11-0099
$21.99
orders of $29.99 or more ship for free
In stock at Motion Pro
It's ready to ship from here today
Accessories and Related Items
---
WARNING:
This product can expose you to chemicals including Phthalate (DEHP), which is known to the State of California to cause cancer and birth defects or other reproductive harm. For further information, go to
www.P65Warnings.ca.gov
.
Newsletter

Tech Tip: Help Your Bike Keep Its Cool
Downloads
Customer Reviews
Write a review
We use cookies to offer you a better experience and analyze site traffic. By continuing to use this website, you consent to the use of cookies in accordance with our cookie policy.