Adapt Kit for Air-Cooled Engine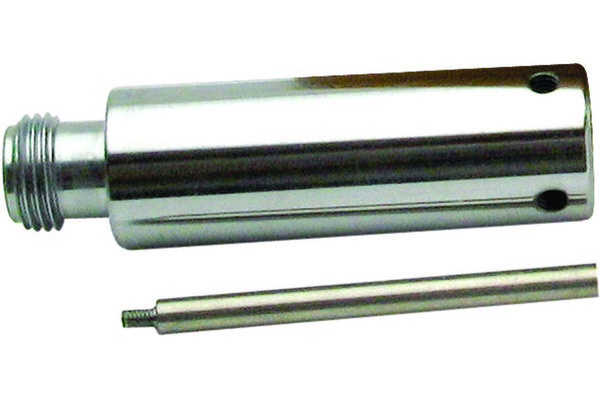 Kit includes an extended thread adapter and dial indicator extension.
Allows Water-Cooled 2-Stroke Timing Kit (08-0250) to be used on air cooled engines with 14mm spark plugs.
Adapter kit does not allow two stroke timing kit 08-0250 to be installed on Yamaha RD two stroke twins when the engine is in the frame. Adapter kit 08-0249 with two stroke timing kit 08-0250 does work with engine out of frame.
Adapter length installed is 55 mm. Outside diameter is 19 mm.
$12.50
Part No. 08-0249
orders of $49.99 or more ship for free
Customer Reviews
Write a review