2-Stroke timing kit for water cooled engines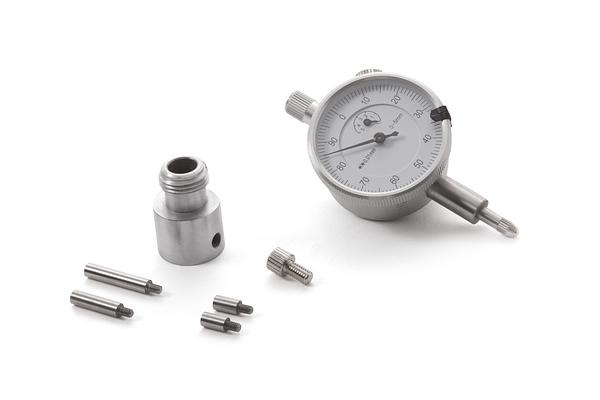 Kit includes a dial indicator with extensions and a 14 mm spark plug thread adapter
Allows inspection and adjustment of ignition timing
Scaled in millimeters
Designed to clear frame tubes on most recent water cooled models
Gauge face size 1 1/2"
Due to limited space between the cylinder head and upper frame rails, Two stroke timing kit 08-0250 with adapter kit 08-0249 does not fit on Yamaha RD two stroke twins with the engine installed in the frame. Adapter kit 08-0249 with two stroke timing kit 08-0250 does work on Yamaha RD two stroke twins with engine out of frame.
Part No. 08-0250
$178.99
orders of $29.99 or more ship for free
In stock at Motion Pro
It's ready to ship from here today
Accessories and Related Items
---
WARNING:
This product can expose you to chemicals including hexavalent chromium (chromium 6), which is known to the State of California to cause cancer and birth defects or other reproductive harm. For further information, go to
www.P65Warnings.ca.gov
.
Customer Reviews
Write a review
We use cookies to offer you a better experience and analyze site traffic. By continuing to use this website, you consent to the use of cookies in accordance with our cookie policy.