Spoon Tire Iron Set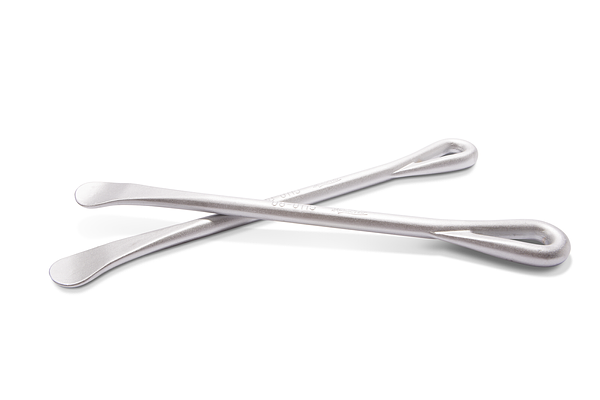 Curved end fits securely in the hand
Hard nickel pewter finish
Each lever is 10 inches long and weighs 7.1 ounces
Width at spoon is 25 mm
Part No. 08-0409
$44.99
orders of $29.99 or more ship for free
In stock at Motion Pro
It's ready to ship from here today
Accessories and Related Items
---
WARNING:
This product can expose you to chemicals including Phthalate (DEHP), which is known to the State of California to cause cancer and birth defects or other reproductive harm. For further information, go to
www.P65Warnings.ca.gov
.
Motion Pro Staff Picks

Motion Pro Staff Picks - Rick Yamane
Customer Reviews
11 years now
I've had a set of these for 11 years now, changed 100's of tires with them. Probably be passing them on to grandkids...lol. Bought a tire spoon that was not made in the US that broke off at the tip, scratched the hell out of the wheel and had to fish the broken tip out of the tire.
by Dave on June 11, 2020
---
Write a review
We use cookies to offer you a better experience and analyze site traffic. By continuing to use this website, you consent to the use of cookies in accordance with our cookie policy.